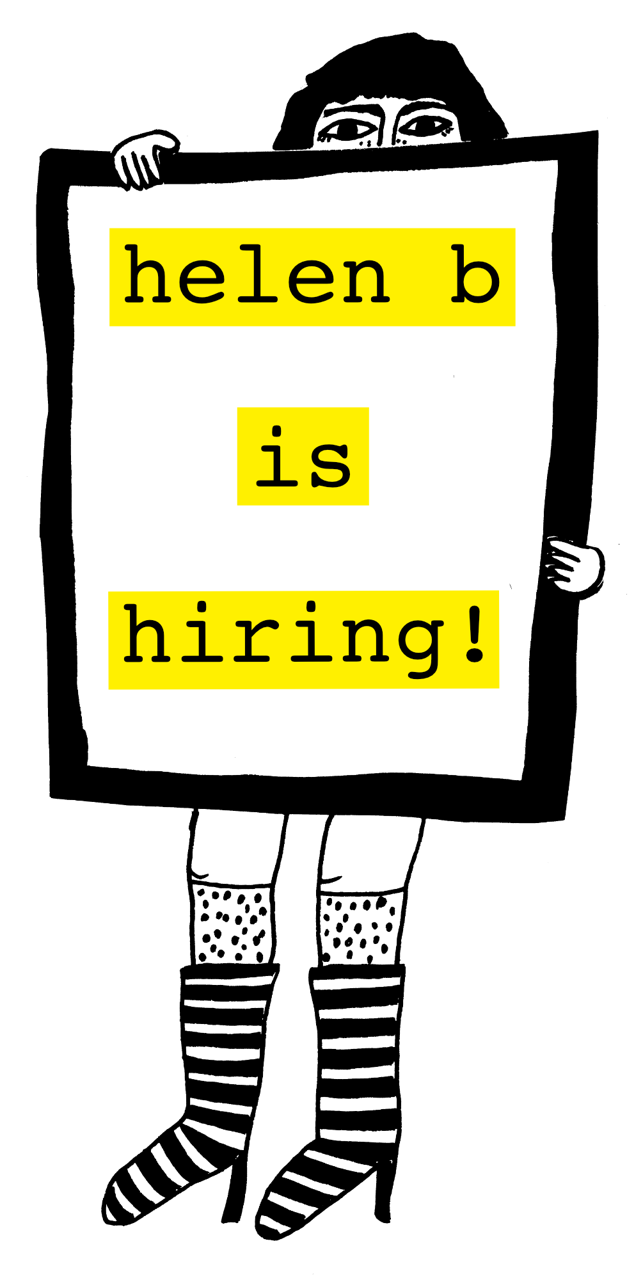 Momenteel zijn er geen openstaande vacatures, maar misschien wil je wel stage lopen bij helen b?

Stuur in dat geval een mailtje naar info@helenb.be met je motivatiebrief en CV.
There are no vacancies at the moment but maybe you're looking for an internship at helen b?
In that case, please send an email to info@helenb.be with your motivational letter and CV.